Novels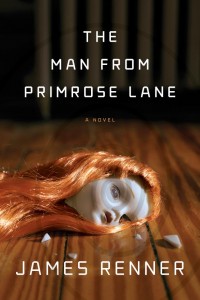 A GENRE-TWISTING MYSTERY
In West Akron, there lived a reclusive elderly man who always wore mittens, even in July. He had no friends and no family; all over town, he was known only as the Man from Primrose Lane. And on a summer day in 2008, someone murdered him.
Four years later, David Neff is a broken man. The bestselling author of a true-crime book about an Ohio serial killer, Neff went into exile after his wife's inexplicable suicide. That is, until an unexpected visit from an old friend introduces him to the strange mystery of "the man with a thousand mittens." Soon Neff finds himself drawn back into a world he thought he had left behind forever. But the closer he gets to uncovering the true identity of the Man from Primrose Lane, the more he begins to understand the dangerous power of his own obsessions and how they may be connected to the deaths of both his beloved wife and the old hermit.
With a deft and singular blend of suspense, literature, and horror, The Man from Primrose Lane boasts as many twists and turns as a roller coaster. It's a spellbinding journey of redemption and a reflection on the roles of fate, destiny, and obsession when it comes to matters of the heart.
Now available in Paperback!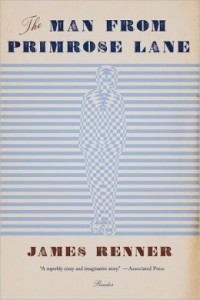 Punctuated by moments of desperate tenderness, this unusually demanding and grim tale provokes troubling reflections on guilt and innocence, good and evil, revenge and redemption.

– Publisher's Weekly (Starred Review)
…fully fleshed characters, and the sense of place is engaging
and vividly rendered.

– Booklist
THE MAN FROM PRIMROSE LANE is a haunting, wickedly clever book. Part Dennis Lehane, part Murakami with a twist of HP Lovecraft mixed in gives it a taste like no other. Renner starts off his fiction career with a bang.

— Jonathan Carroll, author of The Land of Laughs and The Ghost in Love.
The Man from Primrose Lane is one of those novels that will leave you torn: you'll want to read it slowly, in order to savor every scene, but you'll feel compelled to rush through the pages to discover what happens next.  James Renner weaves an intricate story of murder, abduction, and obsessive love, and does it with uncommon skill and intelligence.  The book is an incredible achievement — beautifully written and dazzlingly plotted, full of well-drawn characters and unexpected twists.

— Harry Dolan, author of Bad Things Happen.
A well-told story filled with darkness, horror, humor and surprising tenderness. And that's just the first part. There is a moment in this novel when the story moves in a way so unexpected I actually had to put it down and catch my breath. Go ahead, see what I mean. I'll wait here for you.

— Charles Yu, author of How to Live Safely in a Science Fictional Universe.

WHERE TO BUY