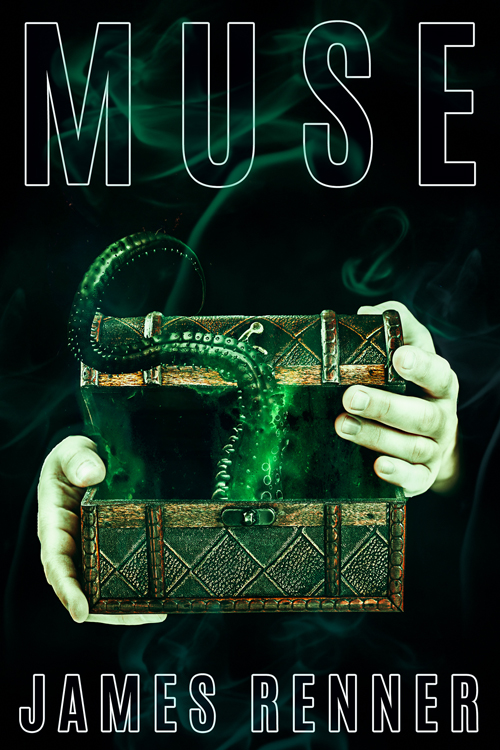 About the Book:
The enclosed was transcribed from ten mini-cassette tapes that were recovered from the offices of Boston attorney William J. Latch following his disappearance on June 19, 2014.

These tapes are part of the evidentiary record in the civil case of Latch V. Weymouth Life & Casualty.

William J. Latch was declared dead by the State of Massachusetts in April 2015 after Magistrate Gavin FitzGerald reviewed these tapes, privately, in his chambers. Weymouth Life & Casualty was therein ordered to release Latch's survivor's benefits to his children.

Latch's body has never been found.

His client, Michael Hadley, also remains missing…
**This short novel is limited to 750 signed copies. Order yours today from Cemetery Dance!
Praise for MUSE:
This is a horror-filled book about creativity and storytelling and compulsion, not metaphorical but literal… Muse is now far and away my favorite Renner work. – ScifiAndScary.com
Renner's spin on the Lovecraft-go-round is a dark-ass supernatural detective thriller speculating about the source of inspiration for two of America's gloomiest, murkiest writers. It is a bloody, and clever and slick-noir journey through a criminal underbelly of east coast gangsters and cultists and amorous boy scout leaders and ambitious teenage novelists and it is creepy and rewarding and HIGHLY EFFABLE. like, 'we are all effed-able.' Finally, a Lovecraft i could love. – Karen Brissette.