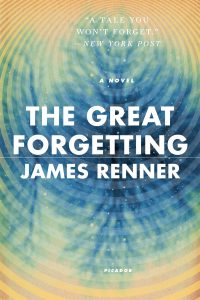 The Great Forgetting is now available in paperback!
A blend of mystery and fantasy, The Great Forgetting shows you a world not too different from out own, where we have chosen to forget the worst parts of history… at our own peril.
"If you like your fiction tidy and predictable, look elsewhere." The Washington Post
"The Great Forgetting is blasphemous, riveting, insane, and glorious." Andy Howell (Copernicus), Ain't It Cool News
"A fascinating concept . . . worth the read." Kirkus Reviews
"Packed with thrills." Publishers Weekly
"A tale you won't forget." New York Post
Pick up a copy at your local neighborhood bookstore, today, or order online.