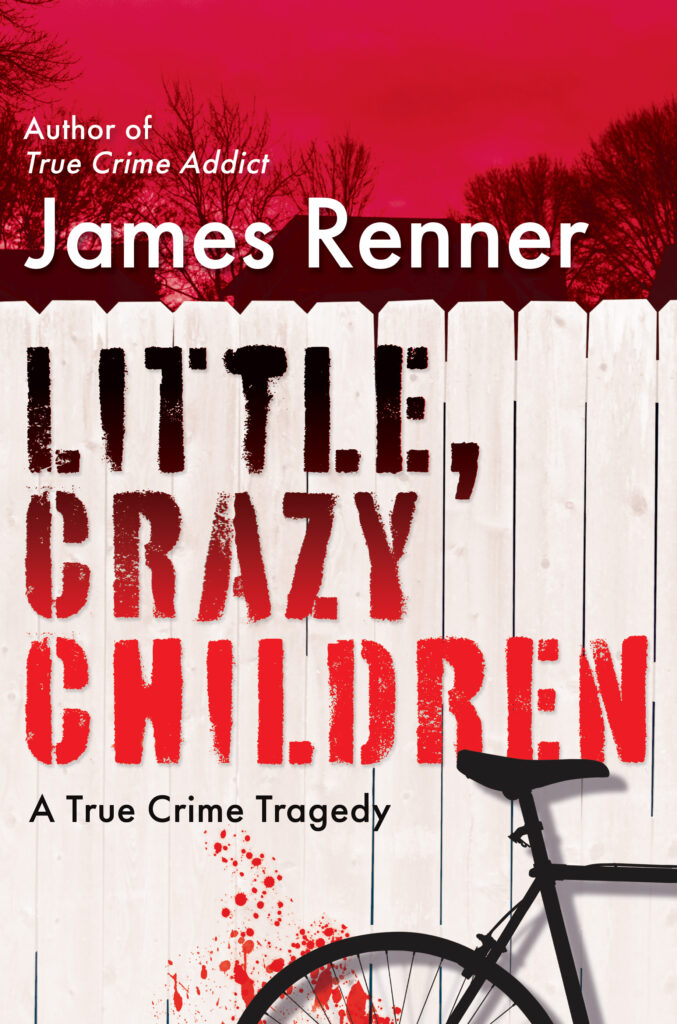 My next true crime book Little, Crazy Children comes out June 27 but you can reserve your copy today, by pre-ordering from your favorite local bookstore or online at the links below.
In this riveting work of investigative journalism, the author of True Crime Addict and host of "True Crime This Week," James Renner, explores the tragic unsolved 1990 murder of Lisa Pruett in the privileged enclave of Shaker Heights, Ohio, its troubling aftershocks, and the dark secrets teens tell—and keep.

TWIN PEAKS meets THE CRUCIBLE in 1990s Shaker Heights, the setting of LITTLE FIRES EVERYWHERE.

In September of 1990, in the Cleveland suburb of Shaker Heights, sixteen-year-old Lisa Pruett, a poetry lover and member of a church youth group, was on her way to a midnight tryst with her boyfriend, when she was viciously stabbed to death only thirty feet from the boy's home.

The murder cast a palpable gloom over the upscale community and sparked accusations, theories, and rumors among Lisa's friends and peers. Together they wove a damning narrative that circled back to a likely suspect: "weird" high school outcast Kevin Young. Without a shred of evidence the teen was arrested, charged, and tried for the crime. His eventual acquittal didn't squelch the anger and outrage among those who believed that Kevin got away with murder.

With a fresh perspective and painstaking research culled from police files, court records, transcripts, uncollected evidence, and new interviews, James Renner reconstructs the events leading up to and following that heartbreaking night. What emerges is a portrait of a community seething with dark undercurrents—its single-minded authorities, protective status-conscious parents, and the deeply peer-pressured teens within Lisa's circle.

Who had the capacity for such unchecked violence? What monsters still lurk in the dark? After more than thirty years, questions like these continue to fester among the community of Shaker Heights, Ohio, still deeply scarred by wounds that remain hidden, unspoken, and unhealed.
Pre-order: